We maintain high quality training via distance-learning techniques
The airline industry is among the hardest hit today due to the coronavirus pandemic. With planes, personnel and passengers grounded, the aviation industry is at a standstill.
With pilots unable to fly, pilot training is continuing or, in some cases, even accelerating in order to ensure all pilots are ready when restrictions end.
IDT has adapted its products to deliver the highest quality remote training. This flyer outlines these products and services.
IDT has also produced a free guidance tool for pilots operating during the COVID-19. This is available as a link, or within the Skypointer™ app.
COVID-19 Guidance for Pilots
IDT in partnership with Air India has produced a free guidance tool for pilots operating during the COVID-19. This is available via the link below, or within the Skypointer™ UPRT app.
Skypointer™ on iPad
Academics form a crucial component of UPRT. Our Skypointer™ application is used by thousands of pilots around the world. It can be set up for your airline in a matter of hours. Skypointer™ is available in iPad, LMS and web-based training.
Features:
EASA/FAA-compliant content covering full scope of UPRT requirements (based on AUPRTA Rev3)
Interactive illustrative graphics and videos – less text, more pictures!
Quizzes in each module to ensure learning is complete
Final validation test
Airline receives web-based dashboard for distribution, progress tracking and exam scores (if desired)
For more information about Skypointer™ click here
Webinar ground School
Instructors and pilots benefit from interactive UPRT Ground School. While IDT has delivered several such courses at the airline's training centre, we now offer these via video conferencing, saving time in the office, travel expenses, and allowing more time to learn new material. Our expert instructors deliver these courses through video conferencing.
Remote Ground School training allow more flexibility – attendees can attend according to their availability and rostering.
Subjects covered (compliant with EASA Part ORO):
Aerodynamics
Causes and contributing factors of LOC-I / Safety Review
Energy management, flight path management, g-load awareness
System malfunctions
Upset recognition, prevention, recovery and specialized elements
Type-specific training elements
Human Factors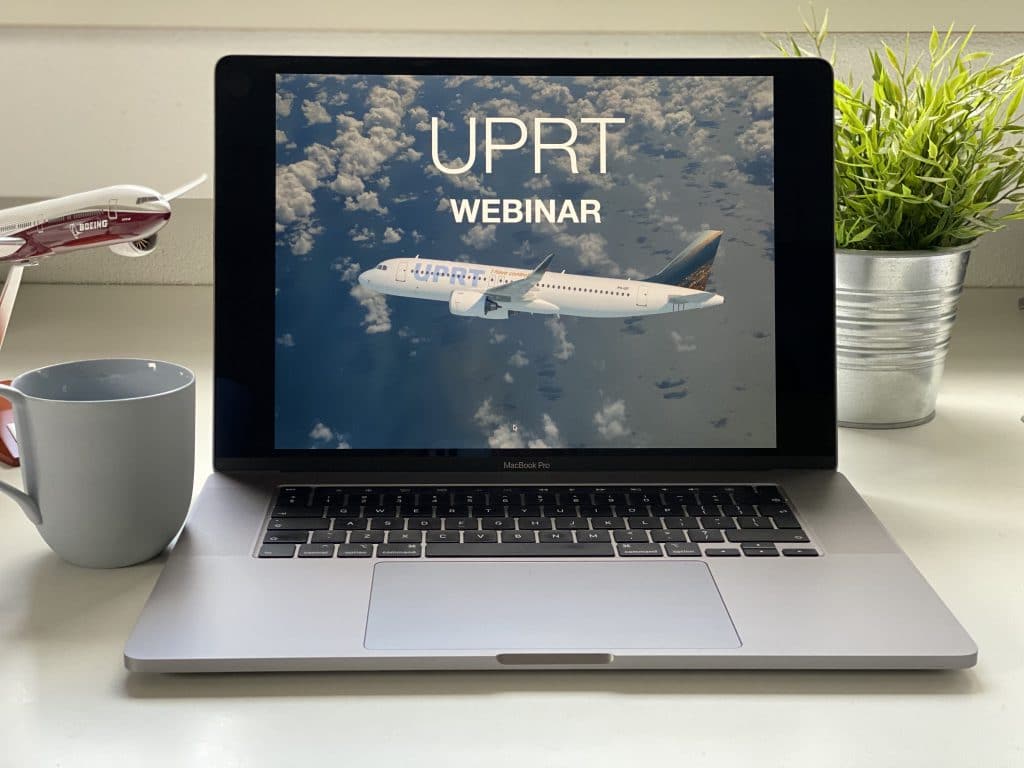 Remote Train-the-Trainer
Technology connects our trainers to your trainees, even over distant locations. Our UPRight™ simulator display is operated by our instructor operating a simulator from our home base. The trainee, located anywhere else in the world, sees the instructor's actions and mimics these while following the exercises scripted on the Skypointer™ application. Video feedback from your simulator allow our instructors to providing coaching.
All exercises are scripted and follow the "cookbook" in Skypointer™ → Student sees the ideal instructor inputs on UPRight™ on his/her tablet → Instructor observes the student through video link.
All exercises are pre-recorded on reference videos, provided to the customer.